Transforming Your Workplace: The Power of Microsoft Office 365 and Microsoft Dynamics 365
To stand out from the competition, businesses need to make every minute count and every customer engagement shine.
Microsoft Dynamics 365 Business Central is an all-in-one business management solution that helps the following businesses manage easier and faster from day one.
Financials

Sales

Service

Operations
Discover the synergy between Microsoft Dynamics 365 Business Central and Office 365, as this blog unveils the seamless integration that connects business processes and personal productivity in unprecedented ways. Experience the power of this integration, bringing valuable insights and enhanced efficiency to your daily tasks.
Overview of Microsoft Office 365 and Microsoft Dynamics 365
Microsoft Office 365:
Cloud-based suite of productivity tools
Includes applications like Word, Excel, PowerPoint, Outlook, and Teams
Facilitates real-time collaboration and document sharing
Microsoft Dynamics 365:
Comprehensive CRM and ERP solution
Integrates various business processes and functions
Provides a unified platform for sales, customer service, marketing, finance, and operations
Unified Collaboration: The Seamless Integration of Microsoft 365 and Dynamics 365
Reimagine productivity with Dynamics 365 and Office 365
Microsoft brings the worlds of business processes and personal productivity together, connecting your people, processes, and systems like never before.
Together, Microsoft Dynamics 365 Business Central and Office 365 help you:
• Drive productivity by reducing time spent switching between stand-alone apps
• Accelerate user adoption and lower training time with a seamless user experience
• Foster collaboration and communication by breaking down internal silos and
broadening visibility across the organization
Let's take a look at some scenarios where Dynamics 365 and Office 365 work together to make your people more productive and your business more efficient.
A) Work Where business Takes You
B) Improve Customers Interaction
C) Simplify Reporting and Make Better Decisions
A) Works Where Business Takes You
Dynamics 365 Business Central empowers business owners to swiftly respond to urgent customer requests.
With a unified interface, you can access crucial information without navigating multiple systems or seeking assistance from other departments.
Seamlessly integrated with your email inbox, you can effortlessly check inventory levels in real-time.
In case of insufficient stock, you can promptly create and send purchase orders to vendors and quotes to customers.
This streamlined process enables quick decision-making and efficient task management, allowing you to move on to the next item on your agenda promptly.
Save time managing your business and focus more on customer connections and overall business management.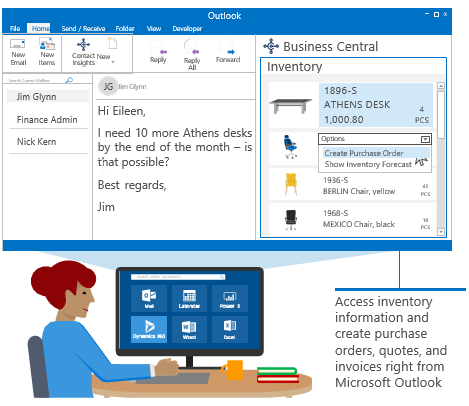 B) Improve Customer Interactions
Dynamics 365 and Office 365 ensure seamless connectivity for your sales team, whether in the office or on the go.
Simplify and automate daily tasks to keep your sales team focused on managing sales effectively.
Sales reps can easily access customer information within Outlook by simply recognizing the sender.
Customer dashboards provide a comprehensive view of the account, including existing quotes, ongoing orders, and sales history.
Auto-population of customer and product information speeds up the process of creating sales quotes.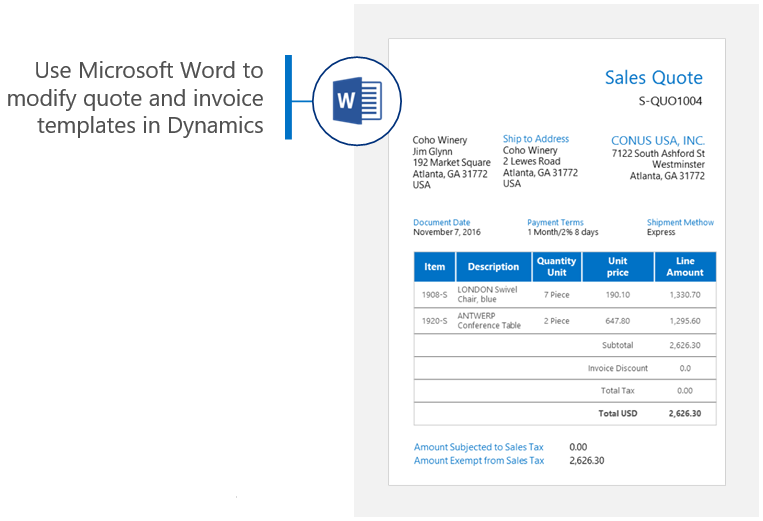 C) Simply Reporting And Make Better Decisions
It simplifies reporting, streamlines month-end close, and reduces data entry errors for accountants.
Accountants start their day in the Dynamics 365 app, preparing the monthly P&L statement.
They can edit multiple invoices at once by opening the invoice list in Microsoft Excel.
In a matter of minutes, new invoices are added, and the status of existing ones is updated.
With a single click, the data is published back to the Dynamics 365 app, where it's automatically refreshed.
Accountants switch to Microsoft Power BI for deeper revenue analysis.
Power BI provides multiple ways to analyze Dynamics 365 data, including the recently updated revenue information.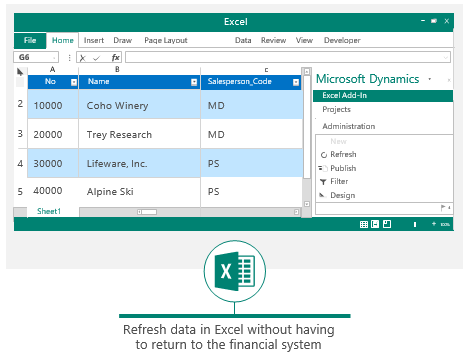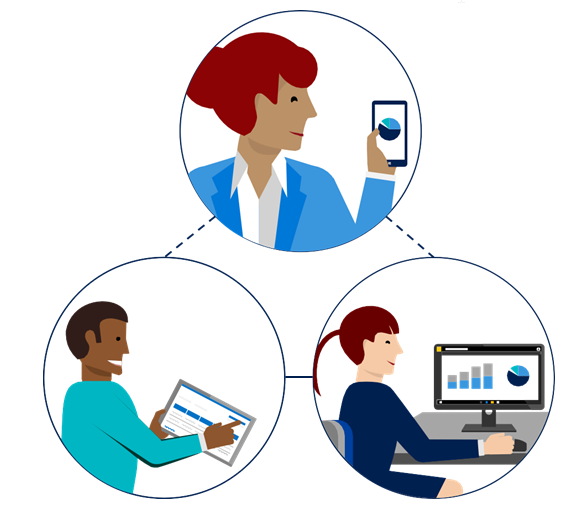 Conclusion
Integration of Microsoft Dynamics 365 and Microsoft Office 365 revolutionizes business productivity.
Leveraging the comprehensive capabilities of both platforms streamlines operations and enhances collaboration.
Seamless integration combines Dynamics 365's robust business management features with Office 365's productivity tools.
Empowers teams to work smarter, achieving greater results and driving efficiency.