A Powerful Full-Service Analytics Solution
The world of business has rapidly evolved over the last decade, and with it, the significance of data analytics. Understanding, interpreting, and utilizing data is now a core competency that any business striving for success must embrace. Today, we are excited to bring your attention to the latest offering from Microsoft, a new product suite known as Microsoft Fabric. This advanced solution is set to revolutionize the way we approach data analytics by offering an end-to-end solution, breaking new grounds in data science, business intelligence, real-time analytics, and so much more.
Unraveling Microsoft Fabric
Microsoft Fabric isn't just another data analytics tool; it's an entire ecosystem meticulously designed to address every data need your business may encounter. Microsoft Fabric seamlessly integrates data movement, data lakes, data engineering, and data integration into one package, offering unrivaled convenience and efficiency.
Beyond merely managing your data, Microsoft Fabric further extends its capabilities into the realms of data science and real-time analytics. With this suite, businesses will have the ability to make accurate data-driven decisions in real-time, a capability that offers an undeniable competitive edge in today's fast-paced business landscape.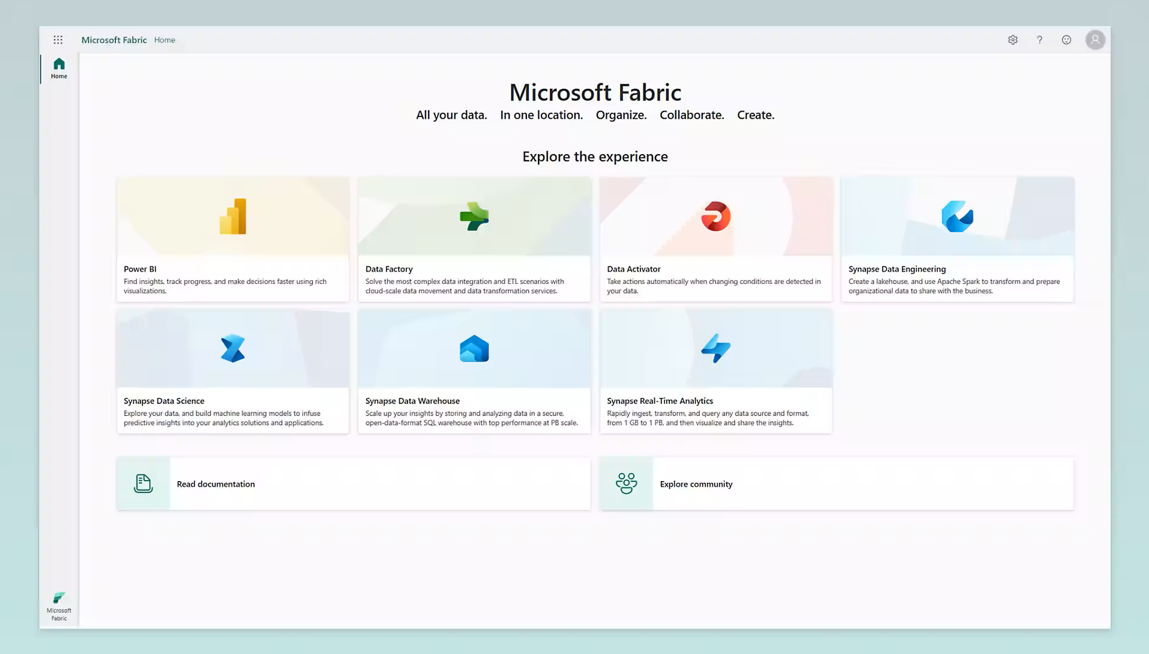 Safety, Governance, and Compliance at its Core
Data is an asset, but it can also be a liability if not properly managed and protected. Microsoft Fabric acknowledges this and has implemented robust data security features to ensure your valuable data remains uncompromised. Moreover, this solution boasts comprehensive data governance and compliance mechanisms, ensuring your data processes remain in line with industry standards and regulations.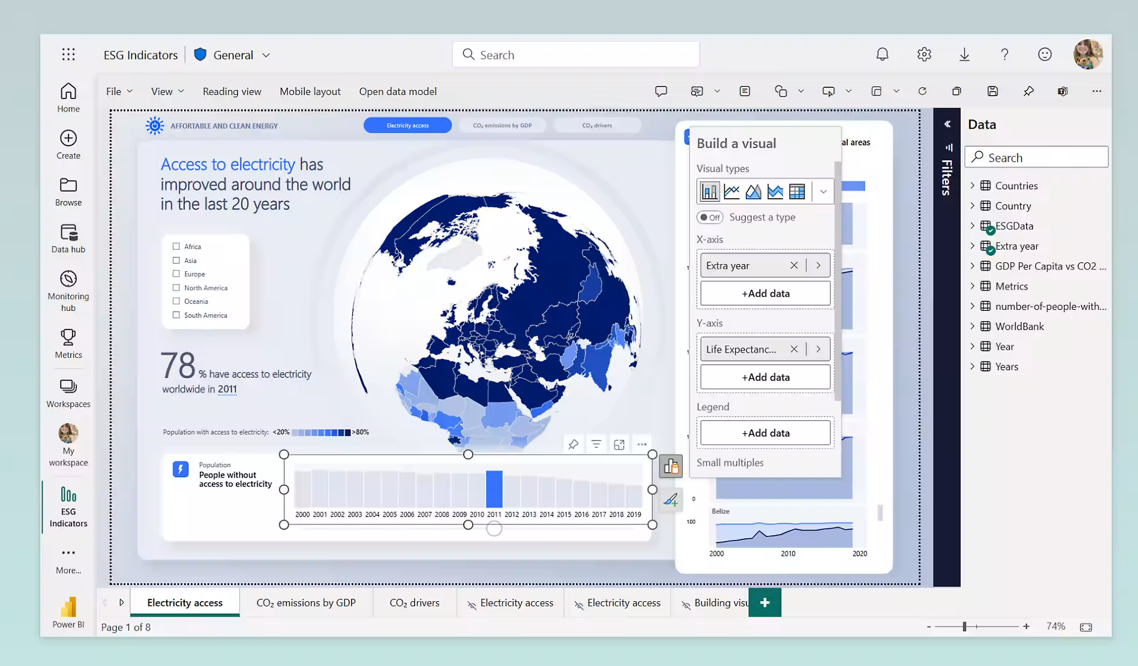 How Our Consulting Can Help You Leverage Microsoft Fabric
Transitioning to a new data analytics platform can be a complex process fraught with potential pitfalls. However, our expert consulting team is here to make this transition as smooth as possible. With our vast experience in data analytics and our intimate understanding of Microsoft's suite of services, we can guide your business to harness the full potential of Microsoft Fabric.
We will work with your team to understand your unique needs and tailor the Microsoft Fabric solution accordingly. Whether you need help in data integration, building data lakes, or setting up real-time analytics, we are here to provide the necessary guidance and expertise.
Furthermore, our consultants will ensure that your team is adept at using Microsoft Fabric, offering comprehensive training sessions and continuous support. We understand that every business has different needs, and our approach is always personalized, keeping your business objectives at the forefront.
Transitioning from Power BI to Microsoft Fabric: Free Trial
If you're an existing
Power BI
customer, you're already a step ahead in embarking on the journey with Microsoft Fabric. Accessing your free trial as a
Power BI
user is a straightforward process.
To start, sign in to app.fabric.microsoft.com using your Power BI account information. This will grant you access to the Fabric app. Within the app, you will find the account manager tool where you can sign up for the free trial – no credit card required.
However, please note that if the account manager tool does not show an option to start the trial, it could mean that your organization's tenant administration has disabled access to Fabric or trials. But don't worry – you still have the option to purchase Fabric directly through the Azure portal. The link for the Azure portal is conveniently provided within the account manager tool.
Our consultants are also on hand to guide you through this process if necessary, ensuring a seamless transition from Power BI to Microsoft Fabric. We're excited to help you discover the rich capabilities of this new and powerful data analytics tool, and we're here to assist every step of the way.
Don't miss out on the opportunity to supercharge your business analytics with Microsoft Fabric!
Getting Started with Microsoft Fabric
Starting your journey with Microsoft Fabric is remarkably straightforward. A free trial awaits you, offering a no-strings-attached opportunity to explore the game-changing capabilities of this comprehensive analytics solution.
Visit app.fabric.microsoft.com to begin your exploration. Simply sign up by selecting 'start trial' within the account manager tool in the Fabric app. The best part? No credit card is required to take advantage of this offer. This underscores Microsoft's confidence in Fabric's capabilities and its potential to revolutionize your business data management and analytics.
By starting your free trial, you are taking the first step towards a data-driven future for your business. Once you experience the power of Microsoft Fabric, we are confident that you will see its value as an integral part of your business operations.
And remember, our team is always here to assist you, offering expert advice and guidance to ensure you harness the full power of Microsoft Fabric.
Embark on this data-driven journey today with Microsoft Fabric. Your business will thank you for it.