Embracing Modernization with Microsoft 365, Dynamics 365, and Azure
As the pace of technological advancement accelerates, businesses are pressed to keep up or risk falling behind. Luckily, Microsoft's trifecta – Microsoft 365, Dynamics 365, and Azure – offer a seamless pathway for workplace, application, and datacenter modernization, respectively.
Microsoft 365: Modernizing the Workplace
Microsoft 365
combines productivity apps such as Word, Excel, and PowerPoint with cloud services like OneDrive and Microsoft Teams, enhancing workplace efficiency.
Product Overview
Microsoft 365 fosters a new kind of work environment where real-time collaboration and communication are key. This cloud-based suite allows access from any device, supporting remote work and mobile teams, critical in today's world.
The integrated AI-driven applications and automation tools streamline routine tasks, freeing employees to focus on more complex and strategic initiatives.
Benefits
Microsoft 365 fosters collaborative, efficient, and secure workflows, bolstering productivity. Teams can collaborate on the same document simultaneously, minimizing time-consuming email threads and meetings. The added advantage of Microsoft's robust security measures helps to protect your data and maintain compliance with industry regulations.

Dynamics 365: Modernizing Applications
Dynamics 365
is a suite of business applications combining
CRM
and
ERP
capabilities with purpose-built applications to help manage specific business functions.
Product Overview
Dynamics 365's modular approach allows businesses to start with what they need and add applications as their needs change. With its deep integration with other Microsoft products and advanced analytics capabilities, Dynamics 365 offers unparalleled insights into customer behavior and business operations.
Benefits
Dynamics 365 enables organizations to automate business processes, reduce operational costs, and improve service quality. By unifying data across various sources, it provides a 360-degree view of the business, enhancing decision-making capabilities. It also supports personalization, helping businesses tailor experiences to individual customer needs.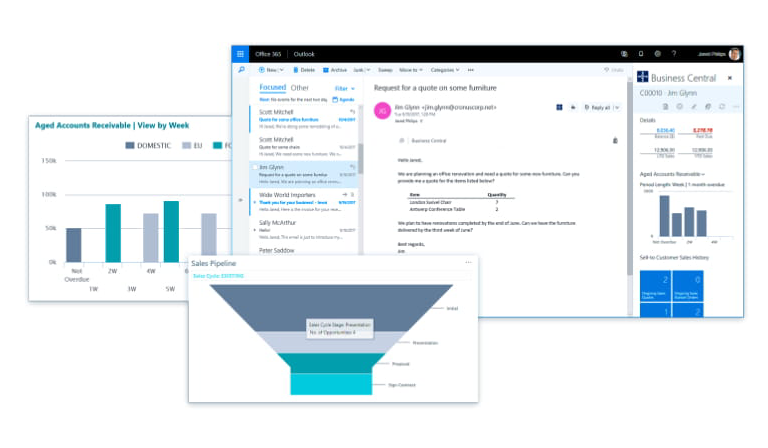 Dynamics 365, Microsoft's suite of intelligent business applications, is transforming the landscape of enterprise-level applications by infusing big data, advanced analytics, and AI into business processes. The suite comprises several individual applications, each catering to different aspects of business functions, delivering a comprehensive solution for application modernization.
Dynamics 365 Sales
Dynamics 365 Sales, a CRM solution, empowers sales teams with insights drawn from built-in AI. This tool guides sellers towards optimal actions by revealing the next best step to move customer relationships forward. The module also tracks performance against sales quotas and enables salespeople to build strong relationships with the right buyers through actionable insights.
Dynamics 365 Customer Service
This module helps businesses deliver seamless, end-to-end customer service experiences. It provides built-in intelligence that delivers faster, more personalized service and adds value to every interaction. It also offers tools for customer self-service, enabling customers to find answers on their own, freeing up service agents to focus on complex issues.
Dynamics 365 Field Service
Designed for businesses with field agents, this tool improves operational efficiency, reducing costs, and increasing customer satisfaction. By leveraging IoT technology, the module can detect issues before they occur, prevent downtime, and facilitate proactive maintenance.
Dynamics 365 Finance
This application uses predictive insights and AI to monitor performance in real-time, predict future outcomes, and make data-driven decisions to drive business growth. Dynamics 365 Finance can automate and modernize your global financial operations, reducing operational expenses and driving financial profitability.
Dynamics 365 Supply Chain Management
This application helps businesses create a resilient supply chain and reduce complexities by innovating with intelligent manufacturing and shopping operations. It enhances visibility across the supply chain, maximizes asset productivity, and automates processes to improve fulfillment.
Dynamics 365 Human Resources
An advanced HR solution, Dynamics 365 Human Resources, streamlines many HR functions, including benefits, compensation, leave and absence, compliance, payroll integrations, performance feedback, training, self-service programs, and more.
Dynamics 365 Commerce
Designed for retailers, Dynamics 365 Commerce delivers a comprehensive omnichannel solution that unifies back-office, in-store, call center, and digital experiences. It enables personalized, seamless shopping experiences across physical and digital channels.
Dynamics 365 Marketing
This application helps businesses turn prospects into business relationships. With built-in AI, Dynamics 365 Marketing delivers deeper insights into customer behavior and provides automated, personalized customer journeys, improving marketing results.
With these comprehensive applications under the umbrella of Dynamics 365, businesses have a powerful suite of tools to modernize applications, automating tasks, and delivering data-driven insights to optimize operations. This enables them to deliver more value to their customers and maintain a competitive edge in the ever-evolving digital landscape.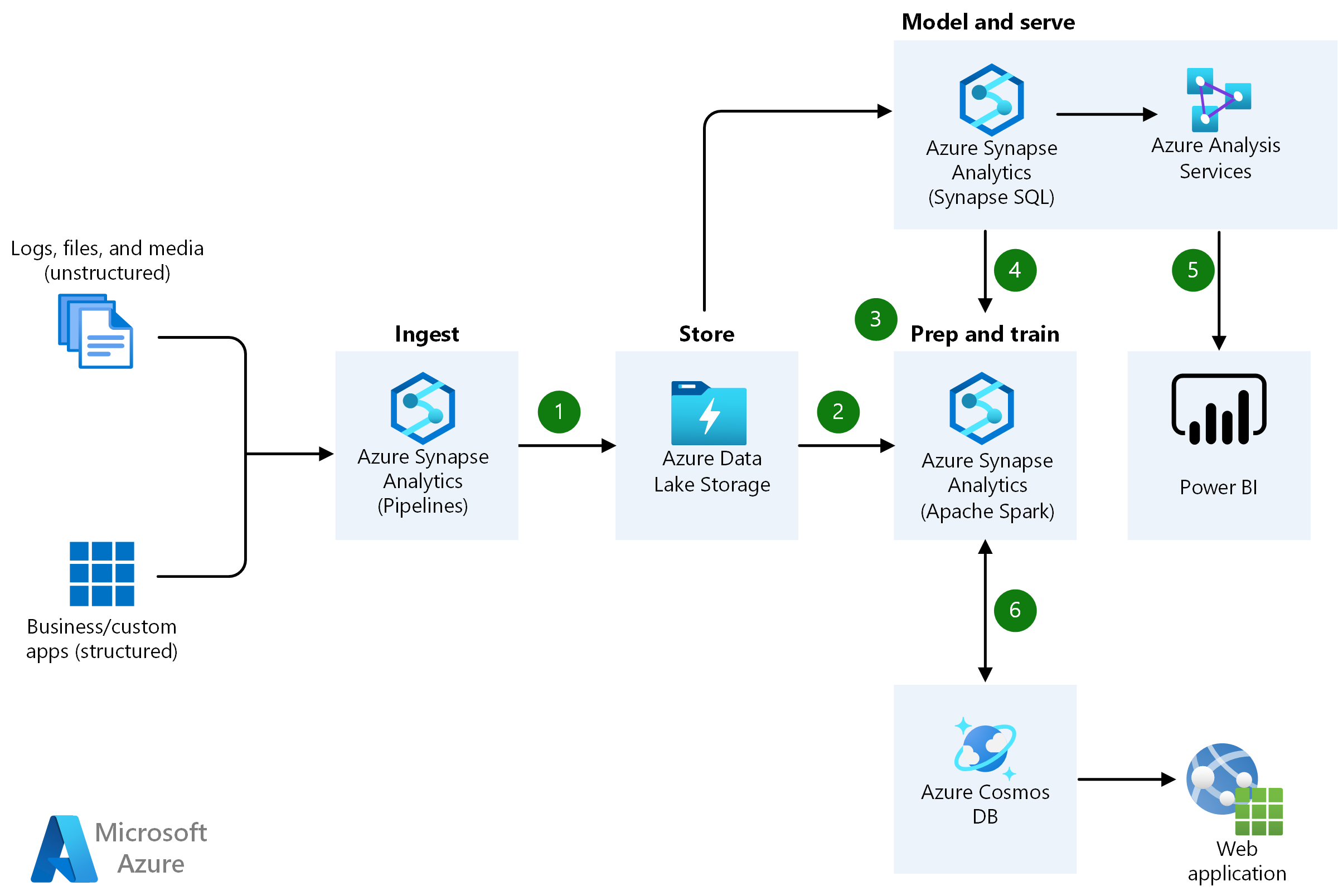 INFOC: Your Trusted Consulting Partner
Successfully modernizing your workplace, applications, and datacenters requires a trusted
consulting partner
. INFOC, as a Microsoft Gold Certified Partner, offers unparalleled expertise and experience in
Microsoft 365
, Dynamics 365, and
Azure.
INFOC's consulting team can guide your organization through the transition, ensuring the best use of the Microsoft stack. From initial strategic planning, implementation, to ongoing support and training, INFOC stands with you every step of the way, making your business more resilient, flexible, and future-proof.
By leveraging INFOC's comprehensive services, businesses can seamlessly transition into a more modern, efficient, and data-driven future. Ultimately, modernizing with Microsoft 365, Dynamics 365, and Azure, with INFOC's guidance, will pave the way for greater innovation, improved productivity, and sustained growth.
In the face of rapid technological change, the question is no longer whether to modernize, but how. Let Microsoft and INFOC show you the way.